Meet the Staff
Christopher Eaddy
Over the last 15 years Christopher has run the Rapid Change Group. This training company provides seminars and workshops for corporations, individuals and educational organizations. Having trained to date over 100,500 people, his work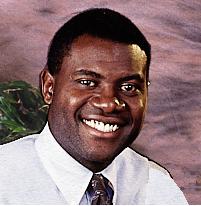 has ranged from NLP licensure, Resiliency Education, Conflict Resolution, Corporate Project Introduction, Teamwork-Teambuilding and anti-oppression. As a partner in this company he continues to coach corporate executives and works with clients from abroad including the World Bank and the UN.
In the recent past he has served as the Community Initiatives Manager and the State Director for the NC Governorís Support Our Students (SOS) program and Governorís One on One Programs. In earlier years Dr. Eaddy has worked in Mental Health and with the Charlotte-Mecklenburg School system as a Teacher, Behavior Specialist and Assistant Principal.
He is currently a member of the American Society of Training and Development, a Licensed NC General Instructor, Certified Professional Speaker, Licensed Persuasion Engineering Consultant, Licensed Neuro-Linguistic Programming Trainer, Licensed Professional Lecturer, an Experiential Learning Trainer and a Professional Peak Performance Coach. He is an author and researcher on human dynamics as well as brain based strategies for organizational climate change.
1423 East Barden Rd. Charlotte, NC 28226 704.364.1212 Whitley@WinWinAssoc.com